GREMLINS
15 December 2021 @ 7:30 pm

-

10:00 pm
preface
if you know GREMLINS, you know it's a great film and we will see you on the 15 december.
if you don't know GREMLINS then let us introduce you to the horror christmas movie that certifies that the 80s truly just said yes.
about the film: GREMLINS
there are three rules.
1. do not expose the mogwai to light, especially sunlight, which will kill it
2. do not let it come in contact with water
3. above all, never feed it after midnight.
billy peltzer is officially bad at following rules.
directed by joe dante (SMALL SOLDIERS and LOONEY TUNES: BACK IN ACTION – cheers to you brendan fraser
) GREMLINS tells the story of billy, a boy who ignores the simple instructions (like an ikea pamphlet) received when his dad gives him a small fluffy creature as a pet for christmas.
and so, billy (not the bookcase) inadvertently unleashes a horde of mischievous little monsters which wreak havoc, from bombing in the pool (NO DIVING!) to full on launching an old lady out the window – oops.
for us, it just doesn't feel like christmas until we've watched the lives of this quaint american town thrown upside down.
we welcome you to start christmas with us at this very silly film, and reflect on how we are all gizmo.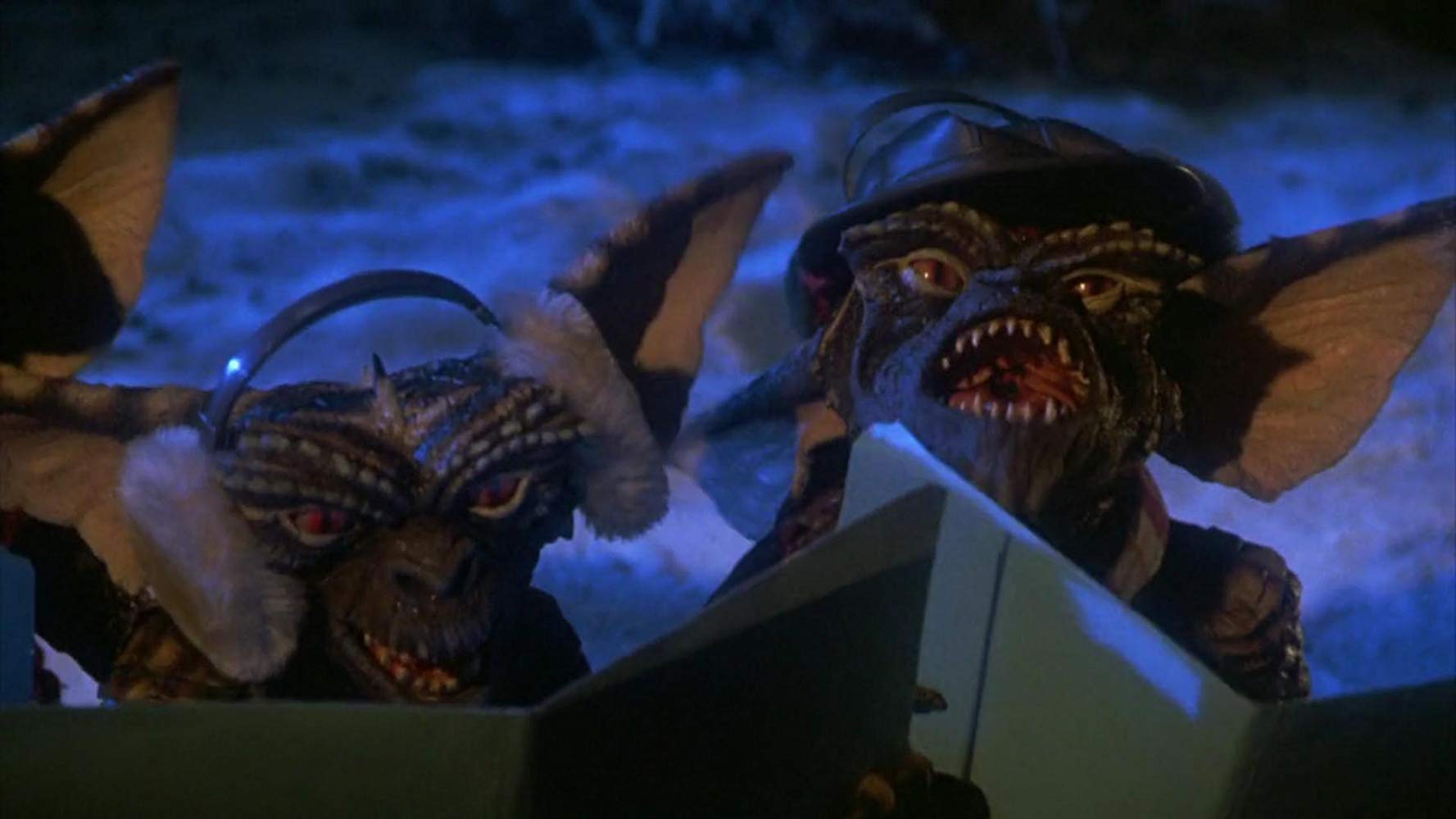 the actual day of the film
a) just because it's christmas we're gonna have a party! this means get your christmas hat on, grab a mulled wine and let's play a game – rules at the bottom of the page
b) no need to rush off after the film! the bars will stay open once those credits have rolled for 30 min
c) our besties @ the great northern have set up a sweeeeeet deal of 20% off food and 10% off drinks before and after the film for open house ticket holders so pull us up a chair after yea?
confirm u r coming on fb if you believe in gizmo, you do, you do
it's chrrrriiiissssttttmaaaaaaaassss get a ticket and celebrate this scribble of a year
christmas games during the film…
drink responsibly, water is free and don't peer pressure anyone into drinking. this is a friendly vibe for family fun!
toilets are at the left of the cinema both upstairs and down
sip sip whenever:
a rule is broken
a gremlin is killed
christmas is referenced
merry christmas ya filthy animals